Infocus Hub Event Details
Date: Wednesday 13 August 2014 @ 7pm.
Venue: Infocus Photography & Video Studio
102 Main Road, Bakery Hill, (Ballarat. Vic 3350)
RSVP: To register your interest please phone 5334 4889 or 0418 131 962 or email This email address is being protected from spambots. You need JavaScript enabled to view it.
Join the Facebook Infocus Hub Event Page at: Infocus Photography & Video
Work Experience -Tyarna
"I hope to take everything I've learned at Infocus with me and use it to pursue a career in video production."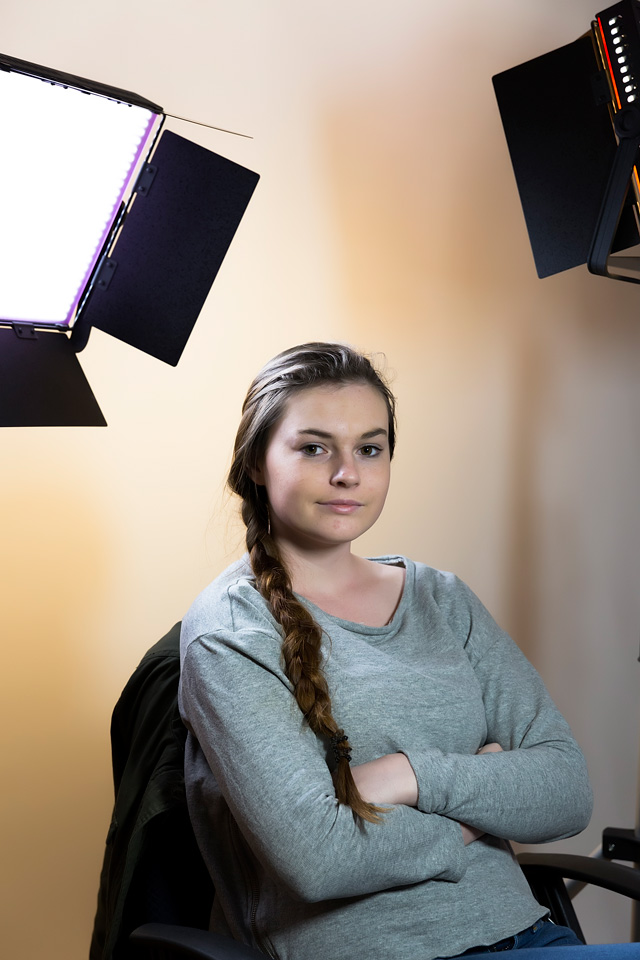 Recently we took on board Tyarna for work experience. So this is her work story..
On the first day of my work experience, I not only learned how to set up a camera for an interview. I learned how to operate one using correct technique by filming an interview between Rob and a friend. It felt like I was on the set of a television show, filming the host and their guest. I also learned about the different sort of lighting that a photographer uses and how they set it up in order to capture their subject correctly. After this I got to take some photos of my own by experimenting with the wind machine. I'd taken photos before in my photography class at school using the school's cameras, but using a professional DSLR along with the lighting setup made me rethink my former disinterest in the subject.
The second day and third day had a big focus on editing. I learned how to use Adobe Premiere by editing together various clips from a wedding. At first I found it difficult to do so as I didn't attend the wedding myself and didn't have much of a feel for the story. But eventually I got an idea for how the day went and it gradually become easier to sequence the clips together. After I finished my video I had a look at After Effects and Photoshop, and how they are used to enhance the quality of the end product. I had no idea just how in-depth some of these programs are, and how the possibilities of what you can achieve are endless.
On the fourth day I used After Effects to create a basic clip of the various elements of Fire, Water, Wind, Sky and Earth. I found it fairly challenging to wrap my head around how the program worked. Once I figured out some of the keyboard shortcuts, I was able to halve the amount of time it took to make the effects work. I also had a look at some YouTube examples of effects that I thought were intriguing, hopefully after I'm a little more familiarized with the program I'll be able to create some of them myself.
On my final day of work experience I learned how to set up a green screen and all of the lighting and equipment that comes with it. First we set up the DSLR and filmed a short clip of me running, we then matched it up with a clip of a lake to make it look like I was running on water. Overall the week was an unforgettable experience. I hope to take everything I've learned at Infocus with me and use it to pursue a career in video production.
Tyrana
At Infocus Photography & Video, we encourage young people to enquire with us for work experience. Tyarna was one person who showed an excellent competence in what interested her passion and the willingness to learn more. We would like to wish Tyarana all the best for your future passion.