Who are we?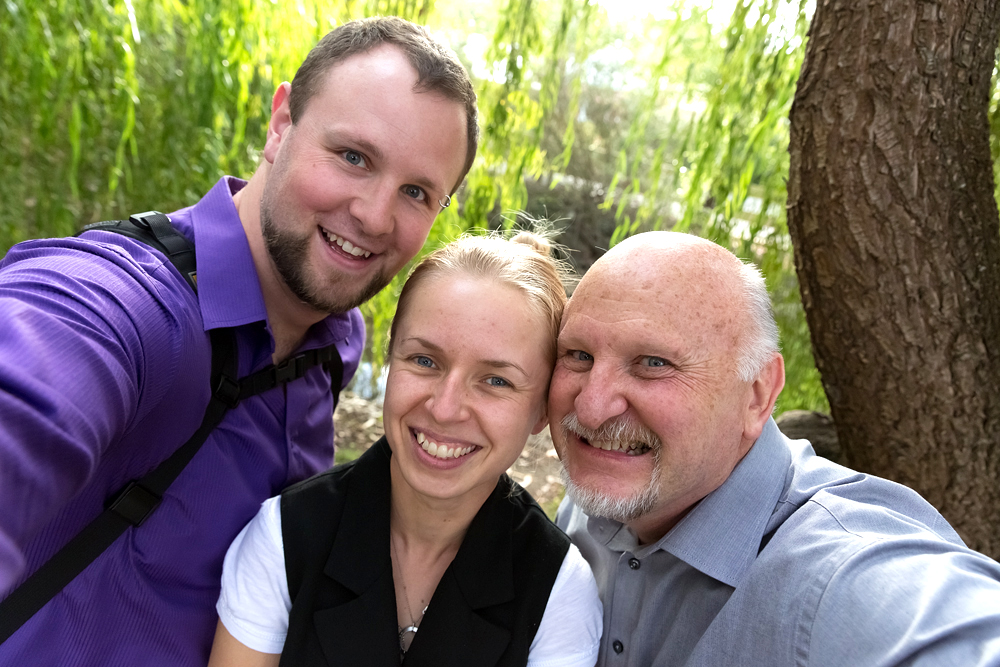 Infocus Photography & Video is Rob's baby. Starting in video a hundred years ago (or so it seems), his dream of a photography studio was realised in 2011 when we took over our spacious building at 102 Main Road, Bakery Hill.
Rob has a passion for people, meeting them, talking to them, and really digging down into their personality to capture their true selves. He's also a skilled videographer and editor.
Robyn is a newer addition to the team. A portrait photographer in her own right and operating blue*jean*photography since 2007, she joined us in 2014 as a wedding photographer and editor. She occasionally picks up a video camera but as they're almost bigger than her, you won't find her behind one at a wedding, that's strictly Rob's domain!
Robyn is fascinated by history and loves capturing real moments as they happen.
James is our editing guru. While working remotely he's been able to whip up some stunning one of a kind creations for our brides and grooms. Star Wars X-wing in your wedding photos, anyone? How about a dinosaur? James can make it happen.
We are story Tellers
Your wedding day is not just about one image. Or even one hundred images. It's about all the images and the way that each one tells a story in itself, and each is part of a bigger story.
Between us, we've seen too many weddings to count. We know how the day will play out. We know what will happen next, and we'll be there to capture it.
At Infocus Photography and Video we share a passion for telling stories. What makes us different? Each of us has our own distinct style. Our ability to capture unique photographs and personality enables us to focus on what's important.
Based in a spacious photo & video studio at 102 Main Road, Bakery Hill we cover most locations throughout regional Victoria, Melbourne and the Coast. Other services include commercial studio shoots, corporate head-shots, family portraits, large format printing and - studio hire. There is easy car parking and disabled access. Phone (03) 5334 4889 for more information.